Vale William James (Bill) McKay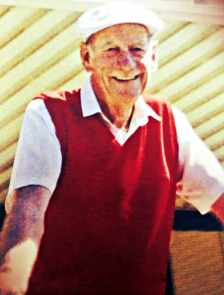 VALE WILLIAM JAMES (BILL) MCKAY
11th February, 1930 – 15th July, 2014
Members should note the sad passing of former Randwick and Enmore Driver Bill McKay.
A proud Union member during his entire period of service at STA, which lasted more than 50 years, Bill will be sadly missed for a variety of reasons.
First and foremost he was a thorough gentleman and excellent company, both during his working life and continuing on through his retirement. As a life member of the institute, Bill was active in various sporting events (most notably Road Races) right up until his death.
Bill was always instrumental in the arrangements for the highly respected Anzac Service at Randwick Depot.
Bill leaves a long and proud list of sporting, career and community achievements and Union Officials together with many past and present members paid their respects at his funeral in Glebe today.
Rest in peace Bill – You have finished the race.