Our People
RTBU Officials
---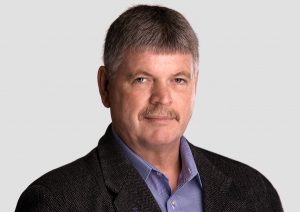 NSW Branch Secretary: Alex Claassens
As RTBU NSW Branch Secretary, Alex has primary responsibility for the coordination and daily management of all activities undertaken by the NSW Branch including leading negotiations with employers and senior management, lobbying government and industry bodies and representing the RTBU in the media.
Alex also represents the RTBU on various peak consultative forums and the Executive of Unions NSW.
---
---
Secretary Bus & Tram: David Babineau
As Secretary of the Bus & Tram Division David works closely with the President of the Bus & Tram Division Daniel Jaggers to co-ordinate the daily management of the activities undertaken by the Division to support Bus & Tram members in NSW.
---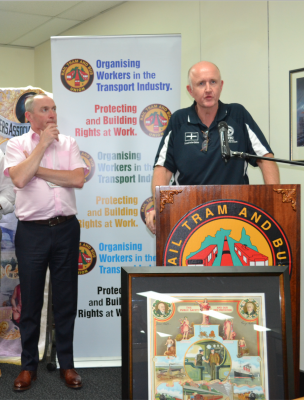 Secretary Locomotive: Bob Hayden
As Locomotive Divisional Secretary, Bob is responsible for coordinating the Divisions' organising, industrial, campaigning, and financial activities to support train drivers working in the private and public rail sectors.
Bob started on the railways 30 years ago in 1964 at Enfield as an acting Fireman & progressed through the ranks until being appointed Acting Driver in 1988. He then transferred to Central ETR to gain his Drivers appointment in 1994, and then transferred to the Campbelltown depot where he held the roles of Vice President, President and Sub Divisional Secretary until his resignation to take up a Drivers position with National Rail in Junee before being elected as Divisional Assistant Secretary.
---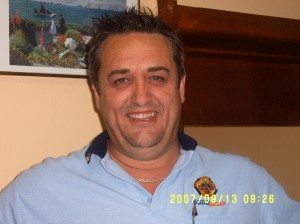 Freight Organiser: Steve Wright
Steve is responsible for organising train drivers who operate in the private freight sector of the NSW rail industry.
Steve operates out of the RTBU's Newcastle Office and works closely with Divisional Secretary, Bob Hayden to organise freight drivers in the following companies: ARG, Pacific National, Interail, Southern & Silverton, Southern Shorthaul, Patricks, Independent Railways of Australia, Manildra. Freight Australia, GrainCorp, Momentum and the Ski Tube at Perisher Blue.
---
---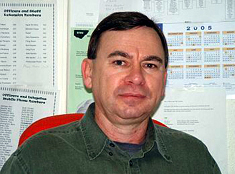 Branch Organiser: Mick Cartwright
Mick is an all areas Relief Organiser who primarily works with RTBU members in TCAC, Train Guards, Transit Officers, Station staff and Aboriginal Liaison Officers at Redfern.
Mick also assists RTBU officers across all Divisions with industrial and organising campaigns. Mick is also responsible for coordinating RTBU discipline and promotional appeals in the NSW Transport Appeals Board.
---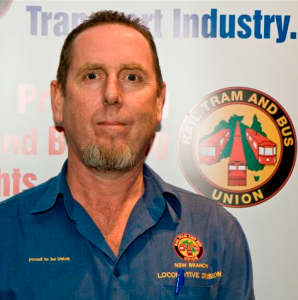 Lead Passenger Organiser: Bob Newham
Bob is the lead passenger organiser for the Locomotive Division. He oversees the team which looks after all passenger train operations including both Sydney and NSW Trains.
Bob is a third generation rail employee and has been a train driver for 30 years. He has been working full time at the RTBU for six years and prior to that spent many years as a delegate.
---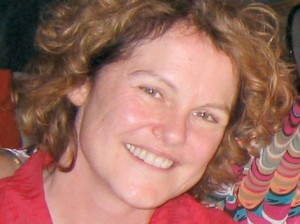 Branch Industrial Officer: Lizanne Bennett
Lizanne is responsible for providing industrial advice to support the strategic development of industry campaigns; she assists with the co-ordination of bargaining with employers, prepares and present cases and submissions for the RTBU and provides industrial information and support for delegates and members as required.
---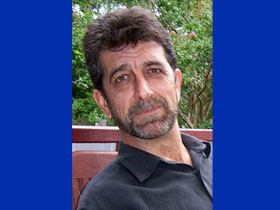 Communications Officer: Peter O'Connor
Peter is responsible for a range of activities to support the work of the RTBU across all Divisions including producing Branch communications and publications (Rail & Road, newsletters and RTBU website), coordinating the provision of WHS training to RTBU delegates, workplace activists and members and resourcing WHS issues.
---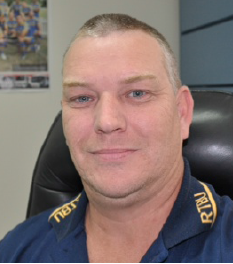 Organiser: Kevin Pryor
Kevin is a Freight Organiser for the Locomotive Division and is responsible for looking after freight train drivers in NSW accross all employers including Pacific National, Aurizon, QUBE, Freightliner, SSR and Momentum.
Kevin has been a full time Organiser at the RTBU for six years and before that he workers as a freight train driver for 20 years.