Union women unite!
Syd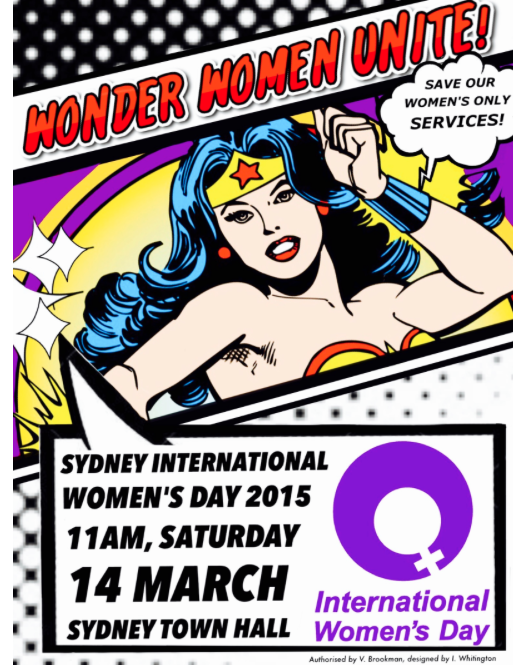 ney International Women's Day March
11am, Saturday, March 14th
Town Hall
Unions NSW is calling for all union women to get involved in the International women's day March on Saturday.
Union women will be meeting at 10.30am in Town Hall square so we can march together.
Join with women from all walks of life as we march to defend our women's only services.
All around the world, International Women's Day represents an opportunity to celebrate the achievements of women while calling for greater equality. But here in Australia, our conservative State and Federal governments are cutting women's rights and services.
Mike Baird and the NSW Liberal Nationals:
Closed over 200 locally based community organisations, including specialist women's refuges;
Are planning to make significant cuts to women's health services after the next election;
Abolished funding for local IWD events;
Back flipped on support for allocating specialised Domestic Violence Sergeants;
Cut funding to local courts, making it harder to seek an apprehended violence order;
Cut the amount of Victims Compensation available to women who have experienced domestic or sexual violence.
Tony Abbott and the Federal Liberal Nationals:
Dumped their signature paid parental leave policy;
Ripped $240 million out of early intervention, mental health, financial counselling, settlement, housing and homeless and advocacy services;
Killed the Low Income Super Contribution payment which would have significantly boosted the retirement savings of low income and part time working women;
Took away pay rises for childcare workers and aged care workers, the majority of whom are women.
Join me and hundreds of fair-minded marchers this Saturday to stand up and speak out. Together, let's show these conservative governments that we will fight back to defend our rights and services.
For more information about the event click here.