Protected Action Ballot – Timeline
The upcoming protected action postal ballot is your chance to stand up for your jobs and fight for a fair Agreement.
Securing Protected Action means that you can take action to protect your conditions and your rights without risking your job. This is extremely important and why everyone must vote.
Voting will open ‪on Friday December 8, and you need to vote as soon as you receive your ballot papers in the mail. Ballot papers should start arriving ‪from the 13th December 2017.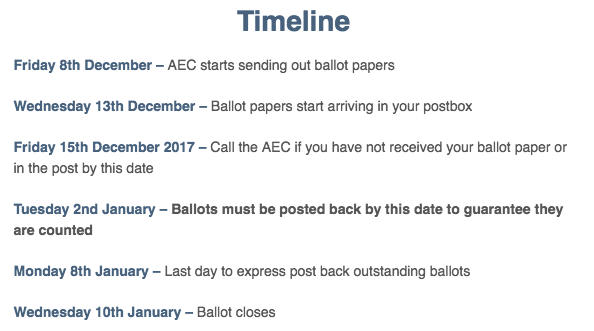 Don't miss out on having your say. Make sure you receive the ballot in your mailbox.
To update your details with the RTBU, go to this link: bit.ly/trainsea
In Solidarity,
Your RTBU team.