SHARED VEHICLES WORKING GROUP
Bulletin: 15.20
To: Rail, Tram and Bus Union – Sydney Trains Infrastructure Members.
Following the introduction of social distancing and the public health warnings on COVID-19 that have placed restrictions on gathering and movement, Sydney Trains in conjunction with the Unions have formulated several working groups.
The RTBU will have representative in each of these groups and you are encouraged to let your Manager and Delegate know of any issues you have or contact the Infrastructure Division Executive below about any concern you have in this current environment.
Every Friday there will be an Engineering Maintenance Division (EMD) and Combined Rail Unions (CRU) meeting about COVID-19 that will allow for regular dialogue between EMD management and the CRU to discuss the escalating situation.
On Tuesday the 31 March 2020, the COVID19 Working Group on Shared Vehicles held a discussion on a range of issues. Below is a summary of what was discussed: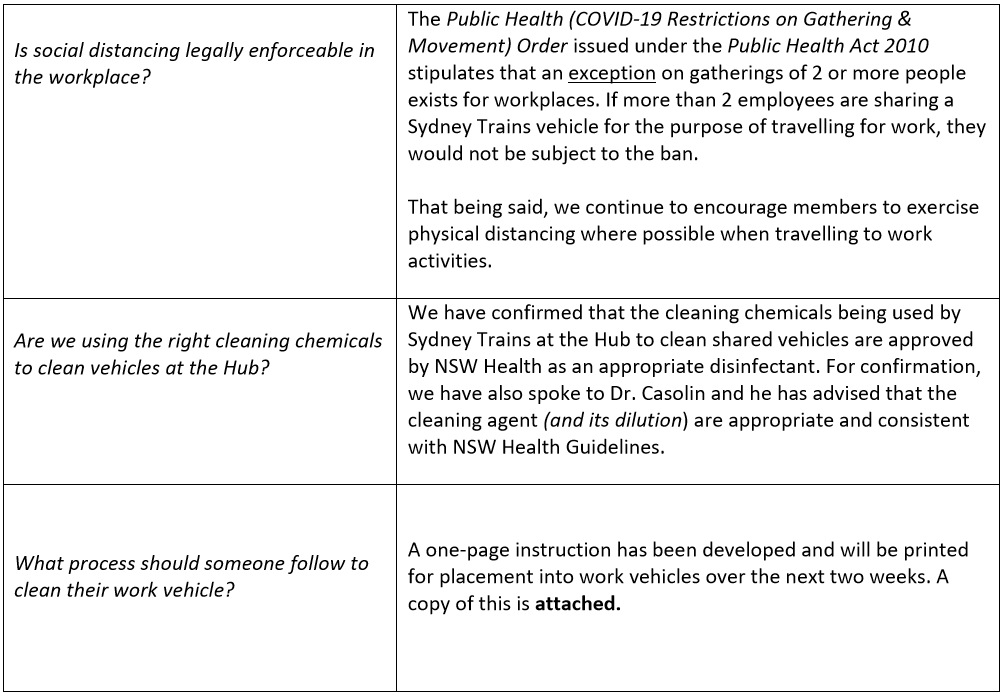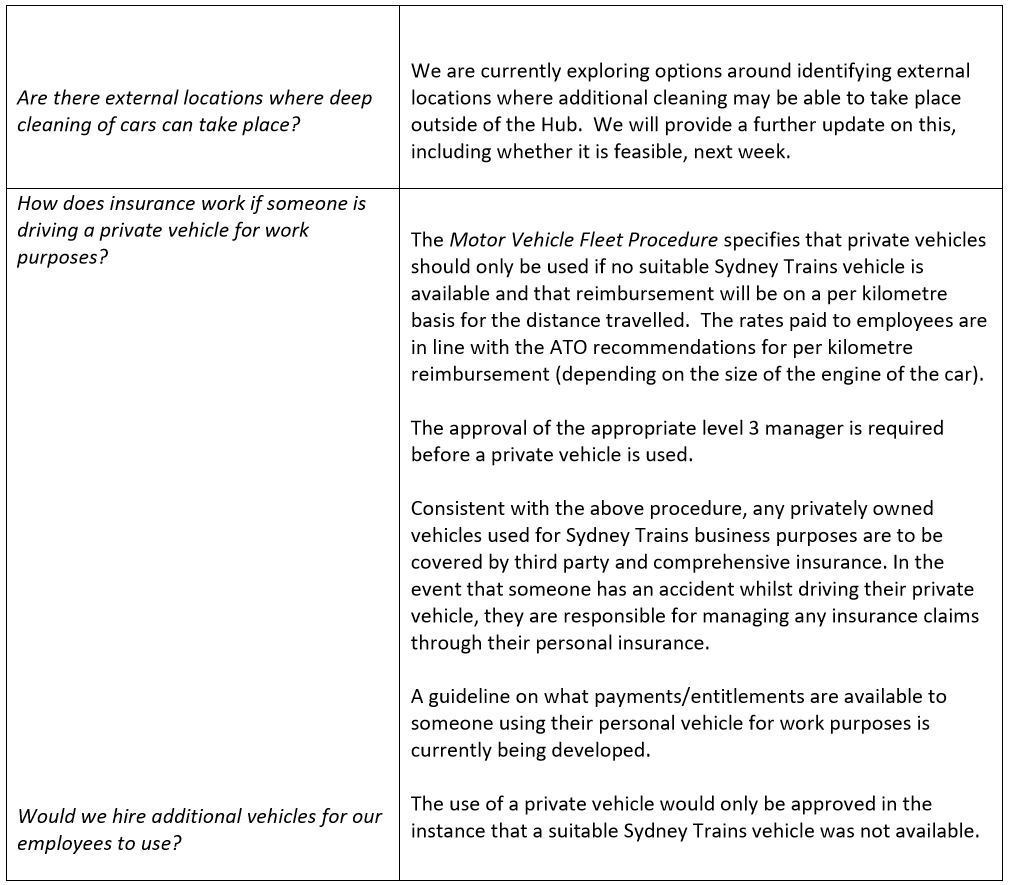 We also encourage you to regularly check stayinformed.com.au at your workplace, the RTBU website, and regular bulletins for updates as they come to hand in this changing environment.
A united workforce is an unbeatable workforce!
If you have any questions or queries regarding any of the above, contact Infrastructure Division Executive Scott Wilson on 0412 521502 or Mick Sullivan on 0400 596688. Alternatively, email us on nswho@rtbu-nsw.asn.au.
Issued by:
Authorised by:
Wayne Moody
Organiser
Alex Claassens
Branch Secretary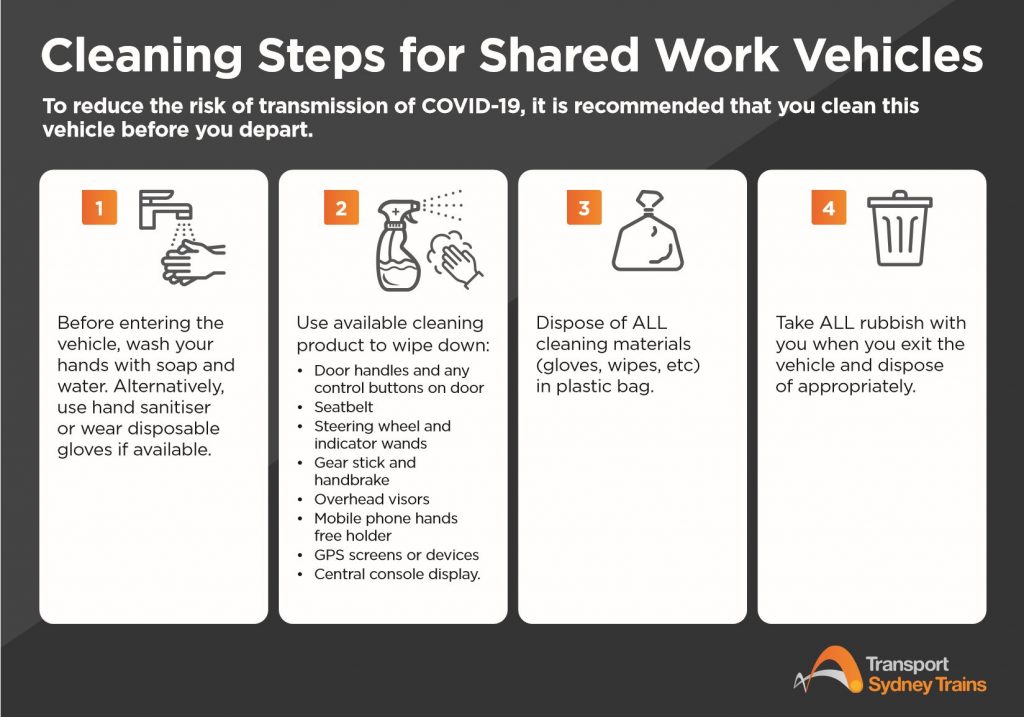 Click here to download the bulletin.