All Aboard for Light on the Hill
Over the weekend, members, delegates, politicians and the general public joined together on a train to Bathurst for the annual Light on the Hill dinner, held in memory of former Labor Prime Minister Ben Chifley. 
RTBU NSW Secretary, Alex Claassens, drove guests on the train to Bathurst on Saturday morning, returning on Sunday.
Each year, a leader of the Labor party leads the address as a tribute to Chifley's 1949 "Light on the Hill" speech, which outlined the objectives of the Australian labour movement.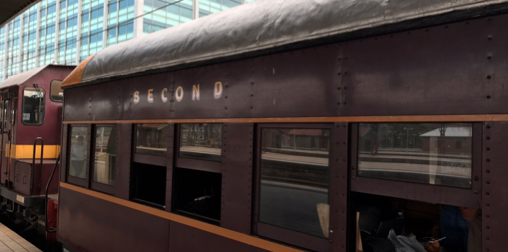 The dinner was held at Bathurst Panthers Leagues club, where the Hon. Tanya Plibersek, Deputy Leader of the Opposition, spoke about the power of Unions in combating inequality and achieving justice.
"100 years ago, Ben Chifley got the sack. He – and tens of thousands of his union comrades, stood up to protect the pay and conditions of working people…100 years after their predecessors took that action – I am delighted to see the RTBU are here in force tonight. How proud Ben Chifley would be to see you here – a century on – still union strong."
Tanya went on to tell audiences:
"We need a new growth story, a new plan for inclusive prosperity, a new way to deliver an economy that works for everyone. We need to face the new challenges thrown at us and be brave and innovative in tackling them."
Tanya thanked the RTBU for our contributions both past and present to the Union movement and protecting workers' rights. We want to thank Tanya, and everyone who joined us on the train to Bathurst for a fantastic evening at the Light on the Hill dinner.