Alex Slept Out at the Vinnies CEO Sleepout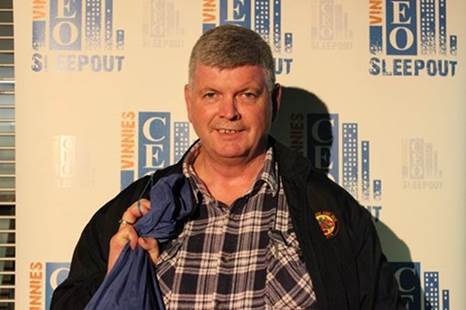 LAST NIGHT I WAS HOMELESS.
TODAY I AM HUMBLED.
I've just returned to my office after taking part in the 10th annual Vinnies CEO Sleepout. Alongside 285 CEOs at the Sydney event and some 1,285 across the country, I awoke today a different person. The experience gave me a small glimpse into what is daily reality for over 105,000 people and I learnt some important things about the seriousness of issue and the people Vinnies helps.
I learnt that it could easily be me. Or you. Or someone we both know, who is experiencing homelessness. And that an abysmal number of Australia's kids, some 17,000 have no home and are forced onto the streets because of family violence. We heard from some very brave people last night, such as Gabrielle, a young woman who shared her own story of homelessness and sang a moving song inspired by her experience. 
Some of you would be delighted to hear how cold I was. You may laugh at the chorus of snores from around Luna Park keeping me awake and how uncomfortable one sheet of cardboard can be. But I am well aware that just one night was a drop in the ocean compared to living that reality every day. 
Today I got to go home, freshen up, have a hot meal and be with people who care about me. But this is a privilege so many Australians will not enjoy. People just like you and me – mums, dads and even small children who have no home. 
The event might be over, but there is still so much to do to write a #newchapter of homelessness in Australia. Last night we raised important awareness and funds, but we didn't quite make the target of $10 million.
So if you feel inclined you can do more by donating more to Vinnies by sponsoring  me by following my personal link https://www.ceosleepout.org.au/ceos/nsw-ceos/alex-claassens-rail-tram-bus-union/  and help invest in real solutions for people without a home.
THANK YOU AGAIN FOR YOUR SUPPORT.
Alex Claassens,
RTBU NSW Secretary